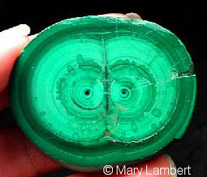 Here's the place to find out what interesting seminars, workshops and lectures Mary & Jennifer will be facilitating. Mary Lambert & Jennifer Evans are Crystal Intuitives and Reiki Masters trained in Usui, Tera Mai, and Dolphin Trilogy Reiki. They have worked intimately with crystals and their healing properties since 1999.


Online Lectures

Our online classes will be hosted approximately every two weeks. They run for one hour with time for Q&A. We ask for a $10 donation via Paypal to enroll, but any offering is accepted. Classes are limited to 20 participants, so sign up early!

How To Mediate With Your Crystals TBD.

Meditating with crystals is a powerful experience. We'll give you guidelines to ease your experience with mediation. You might just find it's easier than you think!

What is Crystal Healing?
Now you have some crystals, what can you do with them? Learn some of the history of crystal healing and and it's energetic principles.


Classes Coming Soon:
Introduction to the Chakras
Crystals for Abundance
Crystals for Protection

Can't attend, no sweat. We'll be recording the classes and releasing as podcasts! More details coming soon.


FAQ


How do I enroll?
Just click on the donate button below the class description you wish to attend. You'll be asked to fill in your donation amount and check out using Paypal.

I don't have a Paypal account, can I still enroll?
Absolutely. You can donate via Paypal without having an account using any major credit card.

I would like to mail in my donation, can I?
Absolutely, just email us and we'll send you the information.

I've enrolled, now what?

We'll send you details via email on how to sign into your class. There is no software to install, just click on the link that we send to open the meeting in your web browser.

I'm on dial-up, can I still attend?
Yes. You can access the class on your phone or even through a smartphone ap!


We also teach classes in the Local area including:

Reiki - All Levels
Crystalline Gridding
Laying on of Stones